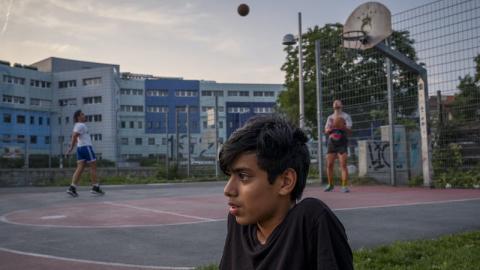 Strengthening protection and inclusion interventions for more than 20,000 girls, boys, adolescents, young people and women who are refugees and migrants in Italy.
This is the objective of "Protect", the project launched on 15 February 2023 by UNICEF and the Directorate General for Migration and Home Affairs (Home) of the European Commission, which will have a duration of around two years and is funded by the European Commission through the Asylum, Migration and Integration Fund.
The objectives of the project include the strengthening of emergency protection interventions, psychological first aid, referral to specialised services and at the same time increasing the skills of the operators involved in these phases. Furthermore, another part of the project will concern the strengthening of family and community-based reception solutions.
"The action aims to reach more than 20,000 minors, young people and women with protection and inclusion interventions, and a further 10,000 through information. Finally, more than 5,000 operators will be trained on the topics of safeguarding, protection and psycho-social well-being."
More information on the project is available in the "Press Room" section of the UNICEF website.
Other materials and news can be found on this site under the topic, Immigration accessible from the "Topics" navigation menu.