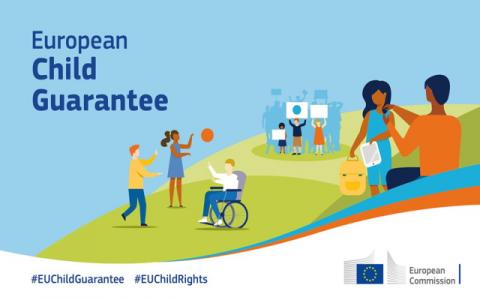 On 29 March the National Observatory for Children and Adolescents chaired by the Minister for Equal Opportunities and the Family, Elena Bonetti, approved the Italian Action Plan on the European Guarantee System for Vulnerable Children (Child Guarantee), in implementation of the Council Recommendation (EU) of 14 June 2021.>
The Child Guarantee is a European Commission initiative aimed at promoting equal opportunities and guaranteeing access to essential services for children at risk of poverty or social exclusion which is currently being tested in seven countries, including Italy. The Recommendation of 14 June 2021 on the European Guarantee System for Vulnerable Children incorporates the provisions of the EU Strategy on the Rights of the Child adopted on 24 March last by the European Commission and calling for the definition of participatory mechanisms integrated into national systems that can contribute to the development and monitoring of the National Action Plan on the Child Guarantee provided for in the Recommendation.
At its 29 March meeting the Observatory shared the final text of the Plan based on the document prepared by the special Working Group and chaired by Senator Anna Maria Serafini, officially appointed by the Ministers responsible for the Child Guarantee, Minister Bonetti and Minister Orlando, the National Coordinator for Italy for the Child Guarantee.
"The National Plan for the European Guarantee," reads the website of the Department for Family Policy, "is in fact an integral part of the Fifth National Plan for Children and Adolescents approved by Presidential Decree 25/01/2022. It implements many actions (among which, the adoption of LEPs for school lunch services, for 0-3 education services and for the children's attendance), and strengthens them, not in systemic terms, because it makes it clear that both plans are the expression of a single national strategy to protect children, but also in terms of resources: in countries where child poverty is higher than the European average, such as Italy, five per cent of the European Social Fund plus will be allocated to actions to combat this phenomenon."
The National Child Guarantee Plan, with EU funding of Euro 635 million, will now be submitted to the European Commission.
Information and insights on the Child Guarantee are available in the dedicated section of the Department of Family Policy website.
Other materials and updates can be found on this website under the topic Social policies for children and adolescents, accessible under the "Topics" menu.