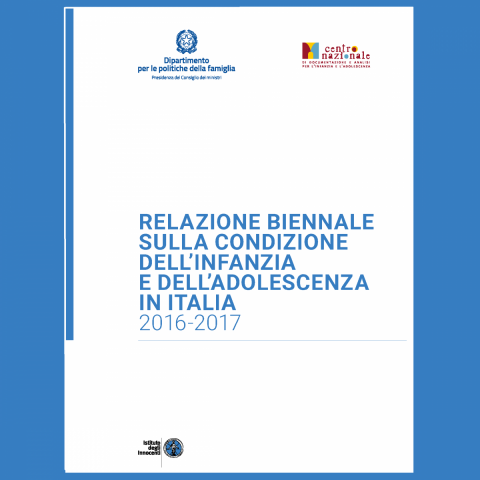 This biennial report on children and adolescents in Italy was drawn up by the National Documentation and Analysis Centre for Children and Adolescents, pursuant to Article 3(2d) Presidential Decree 103 of 14 May 2007.
As with the previous reports, the 2018-2019 biennial report deals with the rights and development of young people and offers reflections on open issues and possible strategies to improve the lives of children and youths. The IV National plan of action and intervention for the protection of the rights and development of subjects of evolving age. 2016-2017 adopted by Presidential Decree 31/08/2016 serves as a general reference for the report.
The report consists of three parts:
a statistical overview, in which the general situation of children and adolescents in Italy is examined through an analysis of various indicators;
a regulatory overview, which analyses the main regulatory interventions of the two-year period relating to children and adolescents;
themed focus, which explores the issue of the birth rate in Italy.