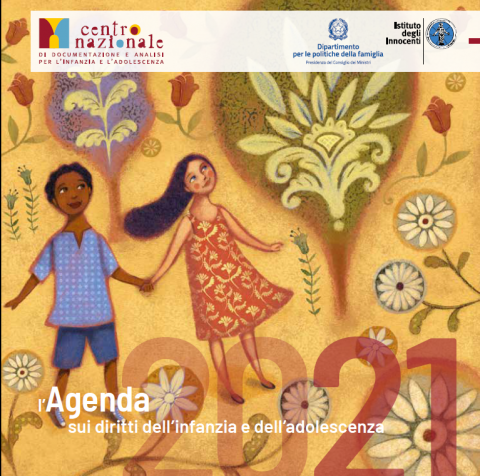 The Agenda for the Rights of Children and Adolescents of the National Centre for Documentation and Analysis on Children and Adolescents was created with a view to accompanying, day after day, the development of projects, initiatives and reflections capable of signifying, in practice, a clear and widespread commitment on the part of our social community to the promotion and protection of the rights of children and adolescents.
The twelve months are introduced by a corresponding number of factsheets which, starting from the first two presenting the Thirty Years of the UN Convention on the Rights of the Child and Adolescent and The Policy Perspective on Children and Families, illustrate the main activities carried out by the National Centre: documentation (bibliographic, normative, statistical, databases) and analysis; monitoring (of family policies; of the system of educational services for children; on international adoptions; monitoring in the field of combatting paedophilia and child pornography); national policy monitoring reports; communication and promotion activities.
The Agenda includes days and events dedicated to childhood, adolescence, and family issues: international days, cultural events, family events, festivals, etc.
In closing, some publications of the National Centre are highlighted.