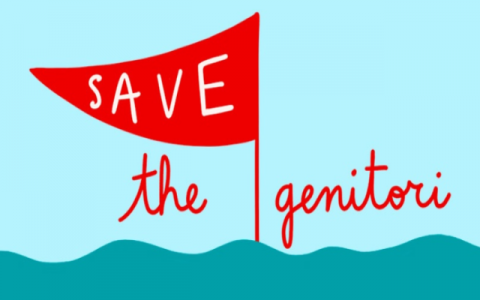 Si chiama Save the Genitori ed è la nuova serie podcast sulla genitorialità ideata e realizzata da Save the Children, organizzazione da oltre un secolo impegnata nella tutela dei diritti delle bambine e dei bambini più fragili, tutta dedicata ai genitori, con consigli utili e piccole strategie d'azione, proposte in modo dinamico e coinvolgente, stando attenti alle tematiche più d'interesse per le mamme e i papà.
Cinque le puntate programmate che usciranno ogni giovedì, fino al 4 agosto, condotte dagli attori Giovanni Scifoni e Valentina Melis: 35 minuti in cui saranno condivise nove storie di genitori con il contributo di alcune esperte della ong. Tutte le puntate, comunque, possono essere riascoltate in qualunque momento collegandosi alla pagina dedicata del sito di Save the Children ma anche su Apple, Spotify, su tutte le piattaforme gratuite d'ascolto, sulle testate del gruppo Gedi e su OnePodcast.
Come nasce un papà, Stereotipi e vita familiare e Genitori (im)perfetti i titoli delle prime tre puntate, già disponibili. Nella prima, dedicata al ruolo dei padri già a partire dalla gravidanza, è intervenuto anche il noto youtuber Alessio (Pika) Palindromo che ha condiviso le emozioni e i preparativi, come marito e futuro papà, dell'attesa del suo primo figlio. Nella seconda e nella terza, invece, l'esperta della prima infanzia Francesca Romana Marta si è occupata degli stereotipi di genere nella famiglia, di come riuscire a riconoscerli e confrontarvisi, e di come combattere i clichè dei genitori perfetti.
Postare o non postare, questo è il dilemma, invece, è il titolo della quarta puntata dedicata alle pratiche genitoriali al tempo dei social media e a come l'"oversharenting", la condivisione costante online di contenuti che riguardano i propri figli e i pericoli derivanti da questi comportamenti, grazie all'intervento di Brunella Greco, esperta di tutela dei minori online. Nella quinta, intitolata Adolescenza, maneggiare con cura, infine, Erika Russo, responsabile dell'area psico-sociale di Save the Children, accompagnerà la riflessione dedicata proprio all'adolescenza, al concetto di ribellione e all'importanza di costruire un rapporto sano fra genitori e figli.
Chiaro l'obiettivo: fornire un servizio ai genitori e alle famiglie su temi di quotidiano interesse con un tono leggero e non didascalico. Robuste le motivazioni alla base del progetto: l'Italia è il Paese con le neomamme più anziane d'Europa (l'età media al parto delle donne raggiunge i 32,4 anni) e dove 762mila famiglie con minorenni devono fronteggiare la povertà assoluta, con un'incidenza del 12,1% che sale al 22,8% tra quelle che hanno tre o più figli. Il risultato è che essere genitori risulta sempre più difficile: il tasso di natalità è sceso ai minimi storici nel 2021, con i nuovi nati che sono calati al di sotto della soglia dei 400mila (399.431), in diminuzione dell'1,3% rispetto al 2020 e di quasi il 31% al 2008. In un contesto già fragile, in cui il sistema di protezione sociale è poco attento alle famiglie con figli, il Covid ha agito come un acceleratore dei trend negativi. Spesso manca un supporto dei servizi sul territorio, carenti o troppo costosi, come gli asili nido (nell'anno educativo 2019/2020 solo il 14,7% del totale dei bambini tra zero e due anni ha avuto accesso al servizio educativo comunale o convenzionato con Comuni), che dovrebbero avere anche una funzione di accompagnamento e sostegno della genitorialità.
Altri materiali e notizie si trovano su questo sito alla tematica Sostegno alla genitorialità, raggiungibile dal menù di navigazione "Temi".