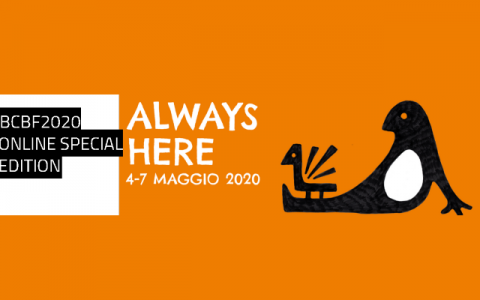 Nell'emergenza Coronavirus Bologna Children's Book Fair si rinnova, proponendo un'edizione online che ha preso il via il 4 maggio scorso con una serie di attività che si protrarranno fino alla fine del 2020.
La storica Fiera del libro per ragazzi organizzata da BolognaFiere, che quest'anno festeggia il suo 57esimo anniversario, è ripartita con un ricco calendario di eventi virtuali: mostre, conferenze, webinar, interviste e altre iniziative.
Al centro dell'offerta della fiera, la piattaforma Bologna Children's Book Fair Global Rights Exchange, vero e proprio hub per lo scambio dei diritti online che rimarrà aperto fino alla fine dell'anno ed è frutto della collaborazione tra BolognaFiere e PubMatch, consolidata piattaforma con base negli Stati Uniti. Dedicata agli editori e agli agenti espositori che si sono registrati per Bologna Children's Book Fair 2020, accoglie come visitatori gli editori e agenti letterari che hanno partecipato come visitatori nel 2019 e che si erano già preregistrati per l'edizione 2020.
La fiera di quest'anno è anche l'occasione di lancio di Fairtales, un nuovo blog dedicato con informazioni continuamente aggiornate sul mondo della manifestazione bolognese.
Tanti i premi previsti dalla kermesse: fra questi, il Bologna Prize for the Best Children's Publisher of the Year (BOP), premio rivolto alle migliori case editrici dell'anno; il Premio Strega Ragazze e Ragazzi; il Premio Carla Poesio, destinato alla migliore tesi di laurea in letteratura per l'infanzia.