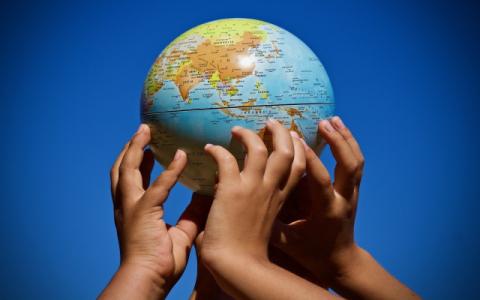 The position statement on climate justice adopted at the Network's General Assembly on 21 September is now online on the website of the European Network of Advocates for Children and Adolescents (ENOC). The position statement is a short statement in which a body or entity expresses its position on a certain topic or issue.
In the document, which is available in the Policy Statement section, the trustees state that more effort is needed from institutions and companies to fulfil the right of under-18s to grow up and live in a healthy environment.
As ENOCoc pointed out, the right to a healthy environment should be included in human rights education programmes from an early age and should be the subject of training for teachers, parents and other relevant professionals. Provision should also be made for spaces where children can have the opportunity to share information and opinions on environmental issues.
Another important theme that emerges from the document is the right of children to be heard: "their views on climate issues", it is explained on the website of the Authority for Children and Adolescents, "must be taken into account appropriately, public consultations must be promoted, additional mechanisms for expression must be made available and meaningful participation in climate change summits must be ensured".
Along these lines, the young people of the ENYA project (European network of young advisors) were again involved in the process leading to the drafting of the position statement.
The objective of the project, supported by ENOC, is to allow children and young people – as holders of rights and experts in the environment in which they grow up – to take part in the activities of the European Network of Guarantors for Children and Adolescents in order to share their experiences, express their views, make proposals and participate in the drafting of recommendations on issues that concern them and, in particular, on how to effectively guarantee the protection and promotion of their rights.
Other materials and articles can be found on this website under the topics Environment, Environmental Education and Child participation and leadership, which can be reached from the "Topics" navigation menu.