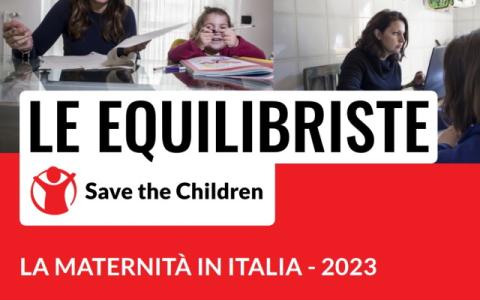 Based on the latest ISTAT data, in 2022 the number of births fell below the 400,000 mark for the first time since the unification of Italy, to 393,000.
While there are many contributing factors behind the delay of motherhood and low birth rate, there is a direct and positive relationship between female labour market participation and fertility. The new report by Save the Children The Balance: Motherhood in Italy 2023 outlines an up-to-date picture of the many challenges women face in our country when they become mothers.
Among other things, the report's data show that 12.1% of families with children in Italy are in absolute poverty and one in 4 couples with children is at risk of poverty.
The report also contains a survey carried out by Ipsos for Save the Children, which reveals that, although the feeling of joy in motherhood is prevalent in the overwhelming majority of mothers, 43% of them say they do not want more children. Among the causes reported were fatigue (in the case of 40% of respondents), difficulties with work-family balance (in the case of 33%), lack of support (in the case of 26%) and poor services, in the case of the remaining 26%.
The report is available on the Save the Children website in the "Publications" section.

Other materials and news can be found on this site under the topics Maternity support and Work-life balance, which can be accessed from the "Topics" navigation menu.