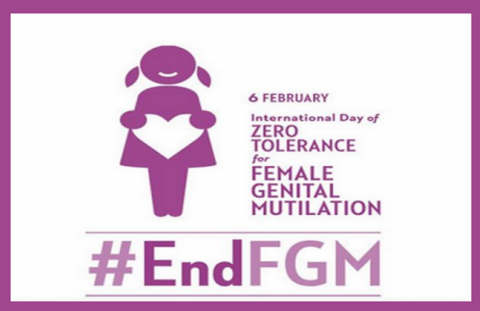 Female genital mutilation (FGM) has very serious consequences on the physical and mental health of girls and young women who undergo it. The World Day of Zero Tolerance against Female Genital Mutilation, which occurs on 6 February, was established by the United Nations precisely to spread ever-increasing awareness of this practice that violates human rights and involves millions of girls and women worldwide.
This year, the UNFPA-UNICEF Joint Programme on the Elimination of Female Genital Mutilation is focusing on the theme of Partnerships with Men and Boys to change social and gender norms with the aim of ending FGM.
On the occasion of this day, institutions and other entities organise various initiatives. Here are a few of them.
The Italian Association of Women for Development (AIDOS) will launch a video explaining how to end the practice through a transformative gender approach, read the dedicated news item.
Also worth mentioning is the International Congress on Female Genital Mutilation: Restoring Dignity and Health to Women between the Global North and South, which will take place in Rome (Cosimo Piccinno Auditorium of the Ministry of Health, Lungotevere Ripa 1), from 9 am to 1 pm. The complete programme is reported on the Institute's website, in the dedicated news item.
Another initiative promoted to invite reflection on the theme of the anniversary is the presentation of the publication Free from female genital mutilation. The experience of the Municipality of Reggio Emilia, which will be held in the city in the Emilia-Romagna region. The programme is available on the website of the Municipality, on the dedicated page.
To further examine the theme of the Day from a legal point of view, we propose the regulatory framework created by the National Centre for Documentation and Analysis for Children and Adolescents.
Other materials and news can be found on this site under the topic, Female genital mutilation accessible from the "Topics" navigation menu.