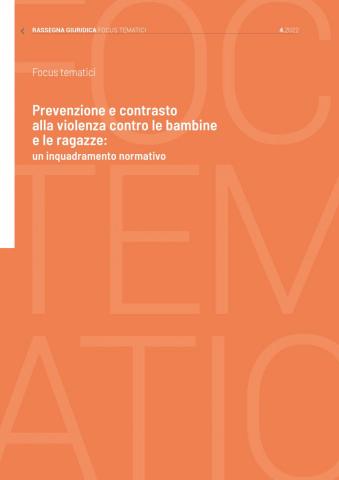 Preventing and combating violence against girls and young women: a legal framework
Violence against girls and young women is a wide-ranging and very complex problem. The dynamics, the developments, and the factors that characterise it and prevention strategies differ according to the age of the victim, the context in which the abuse takes place and the relationship between the victim and the perpetrator of the violence. In 2006, the World Health Organisation divided the issue into different types, defining child abuse as "all forms of physical and emotional abuse, sexual abuse, neglect or negligent treatment as well as sexual or other exploitation that causes real or potential damage to the health, survival, development, or dignity of the child, in the context of a relationship of responsibility, trust or power".
The right of children to be protected from all forms of violence is guaranteed by human rights laws. Children are recognised as human beings in particular need of care and assistance. For this reason, an international treaty has been dedicated to them to protect their person and to recognise them as subjects of law capable of independent thought and decision-making.
Attached is the main international and national legislation on the prevention and combating of violence against girls and young women.