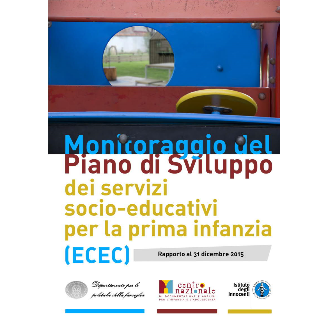 The Monitoring Report of the Plan for the Development of Early Childhood Education Services as at 31 December 2015 seeks to provide evidence, through collaboration and the valuable contribution of the Regions and Autonomous Provinces, of the results of the policies for the development of early childhood education services, making it possible to analyse the current situation and better plan for the future.
The publication presents two general articles in which, as well as providing an overview of the development of childcare policies, a clear and detailed summary of the importance and benefits of actions initiated by investments in the development of early childhood education services is given and an in-depth commentary on the available updated data is offered.
The report is completed by a small selection of statistical tables from which it is possible to draw information on the quantitative and qualitative consistency of the service network in the different territorial areas and on the trend of the financial dynamics related to the implementation of the "extraordinary plan".